The PDF printer comes with all the features available. Some features are only meant to be used by uses with a license. However, you can still try everything without a license, so that you can decide if the feature works for what you want to do. When you use a feature that is unavailable in your current license type, you will get a trial message in the bottom of the printed page. It will look something like this:

TRIAL MODE − a valid license will remove this message. See the keywords property of this PDF for more information.


You can see why the trial message was put there and determine which type of license you need. Open the PDF file properties in Adobe Reader by pressing Ctrl+D or use the menu File->Properties.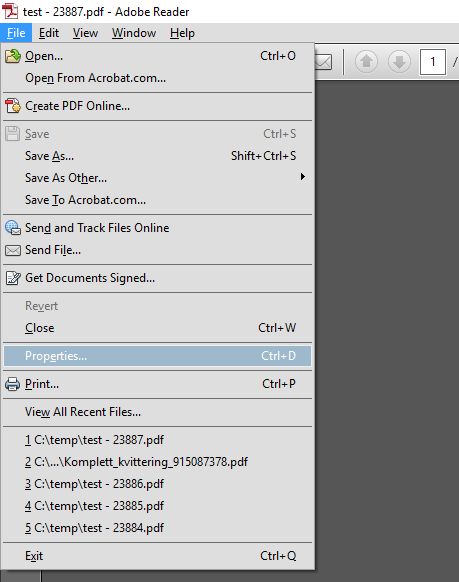 The property will open and the Keywords section will tell you the name of the feature, you are using and which type of license it belongs to.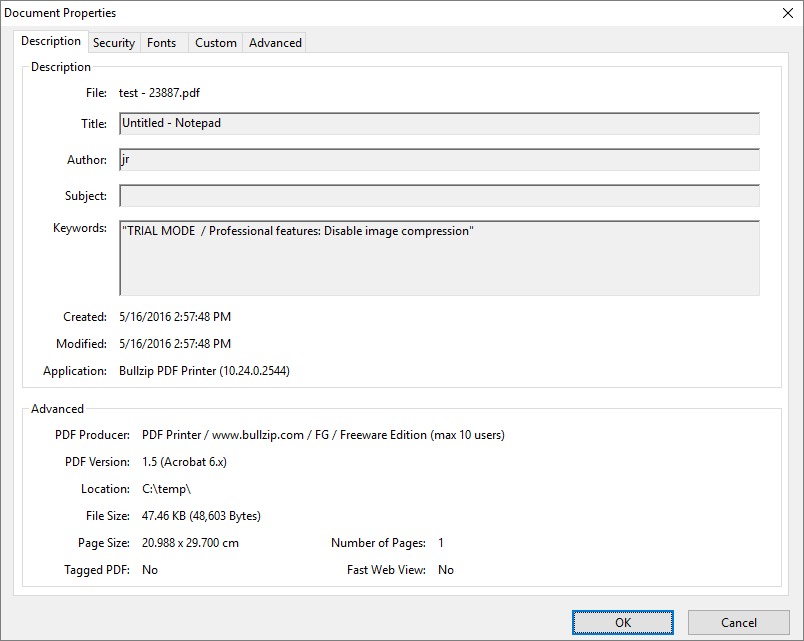 If you already have a license and want's to upgrade to a higher feature level then you should write to our support.