PDF to Word
Click here to Download PDF2Word
Introduction
Our PDF to Word converter will convert your PDF documents to Microsoft Word format.
Using PDF to Word
The program is very simple to use. You simply select the PDF document you want to convert and select a file name for the resulting Microsoft Word document.
The program has a lot of advanced features but you can wait with those until you have tried to convert your first handful of documents.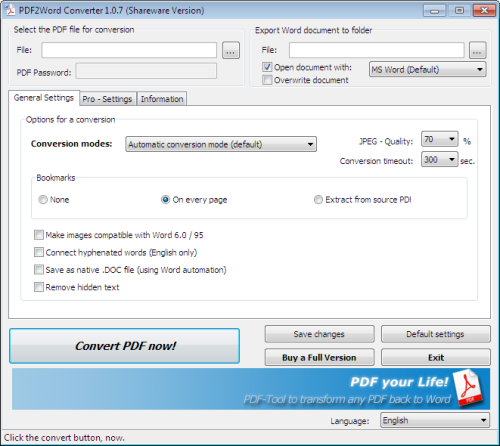 PDF to Word program
Installation
You can download the latest version here. After downloading the setup program you should simply run it to install the program.