Some Excel sheets show a strange behavior when you print them or do a print preview. This can be caused by the wrong DPI setting for the Excel sheet you are looking at.
It is easily fixed if you change the DPI setting to something meaningful.
First, you click the small icon on the Page Layout tab.

Second, you change the print quality to something like 300 dpi.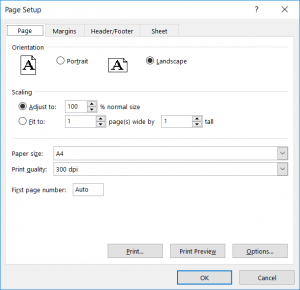 Now, you should be able to print your document.