Sometimes the installer fails to add the PDF printer to your list of installed printers. There can be many reasons for that. Maybe your system does not have the normal drivers available because your system administrator deleted them to save disk space. Maybe your spooler service is disabled for some reason or other things could be the problem.
When you troubleshoot the printer installation, it can be a good test to see if you can install the printer manually through the normal Windows interface to do so. This article will show you the steps to do that on a Windows 10 system. Most other versions of Windows have similar dialogs but they may look slightly different.
Open your Devices and Printers window.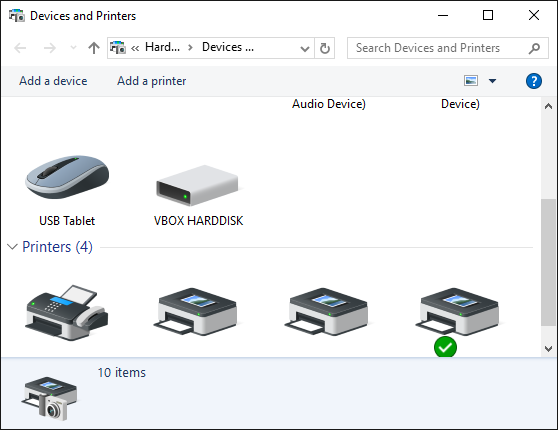 Click the Add a printer menu item.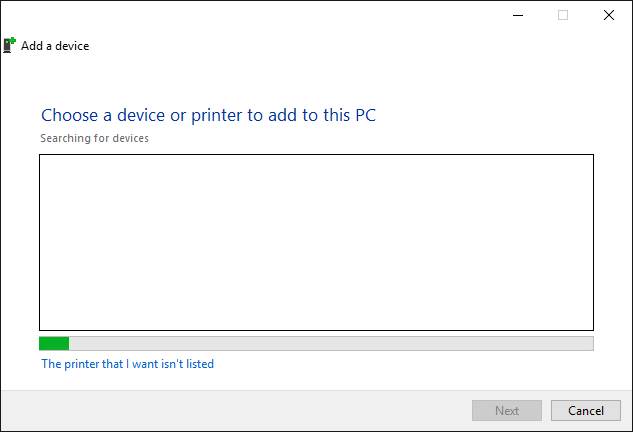 Click The printer I want isn't listed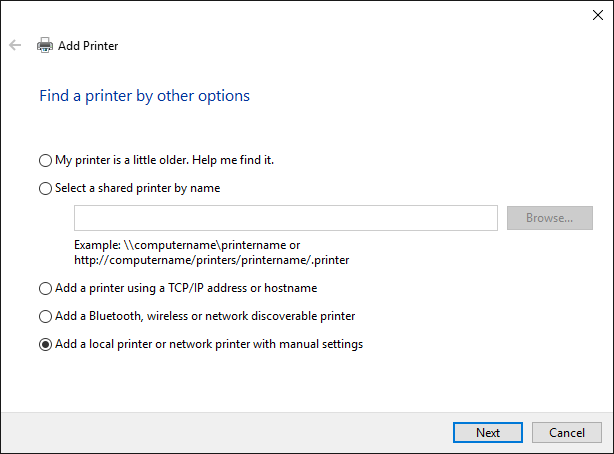 Add a local printer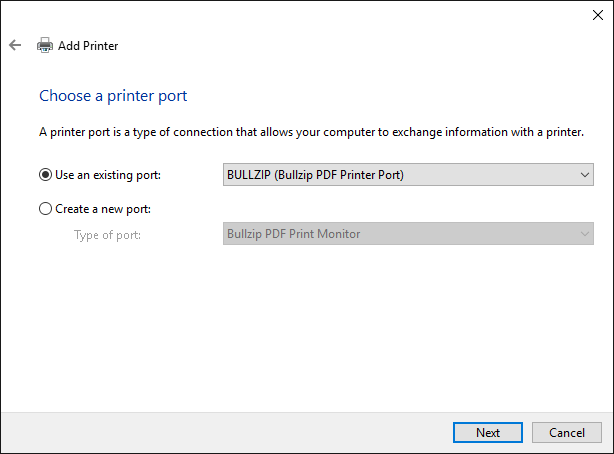 Choose the BULLZIP port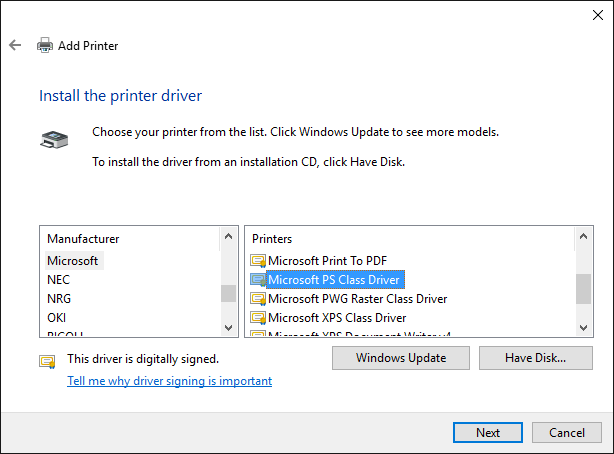 Locate the Microsoft PS Class Driver and select it.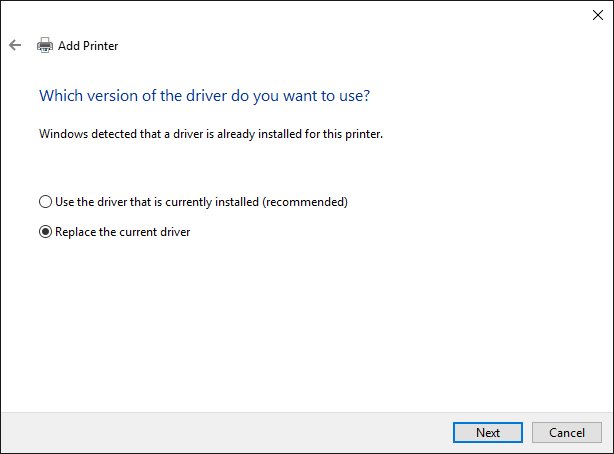 Replace the driver if needed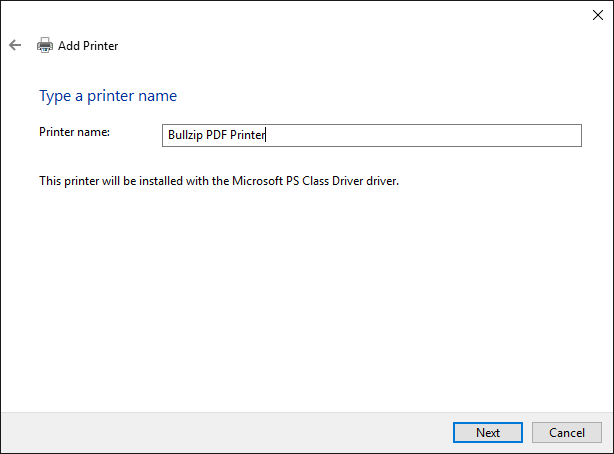 Name the printer