Guru Meditation Screen Saver
Introduction
Join us for a trip down Memory Lane. We have created a funny screen saver that shows the Guru Meditation screen from the good old Commodore Amiga.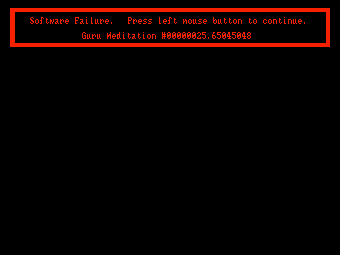 Before you are able to run the program you need the following installed on your system:
Microsoft.NET Framework 2.0.
Installation
Unzip the downloaded file and run the setup program. You can configure the screen saver when the setup program has finished installing the files.
Version History
2010-03-15 (1.0.3726.24536)
Closes if the mouse is moved.
2010-02-15 (1.0.3697.35085)
Additional Resources