PDF Studio
View and Merge PDF documents
Works with Windows 11, 10, 8.1, 8, 7, Vista, XP and Windows Server 2019, 2016, 2012, 2008, 2003
Merge, Move, Copy, and Delete pages in your PDF document
You can use this tool to merge multiple documents and rearrange the pages.
View and Merge documents
Move, Copy and Delete pages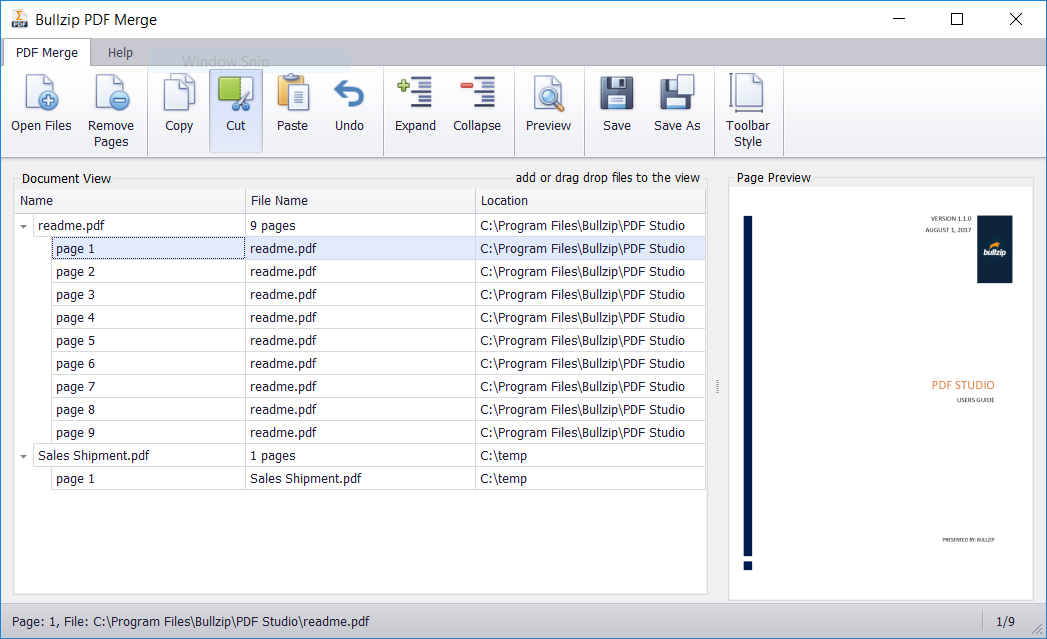 A Lightweight PDF Reader
PDF Studio also serves as a lightweight PDF reader. You can use it to open, view, and print your PDF documents.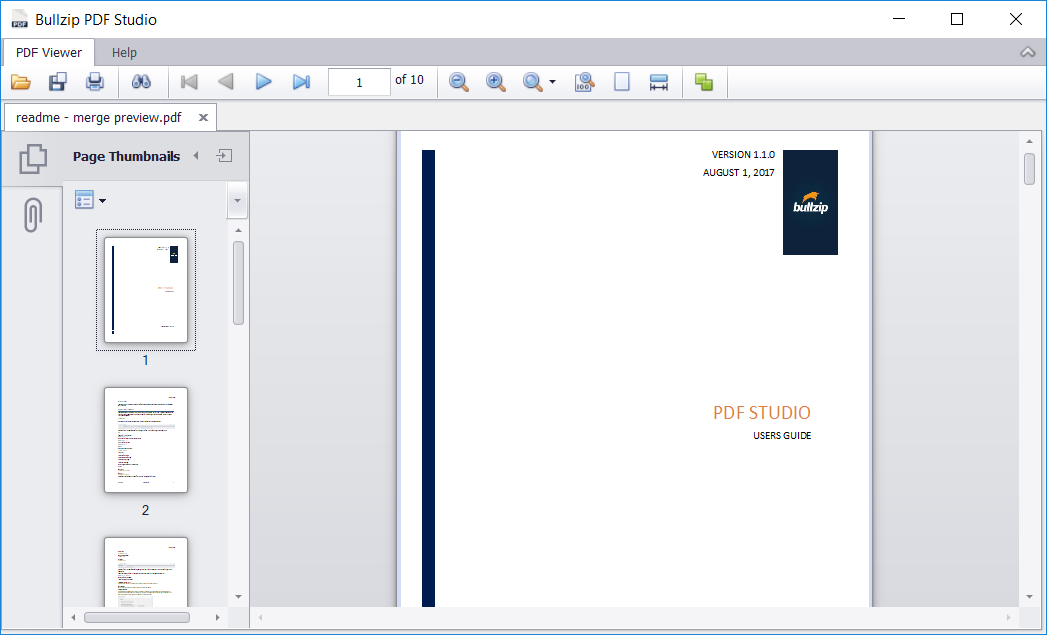 Download and Installation
The installation of this program is very simple. Just follow the few steps listed here:
Download the latest stable PDF Studio 1.1.0.188 (85.8 MB).
Download


Run the setup program.
Uninstall
If you no longer want the PDF Studio on your computer, you can uninstall it using the "Add or Remove Features" in your Windows control panel.
System Requirements
Microsoft Windows XP, Windows Server 2003, Windows Server 2003 R2, Windows Vista, Windows Server 2008, Windows Server 2008 R2, Windows 7, Windows 8, Windows 8.1, Windows Server 2012, Windows 10, Windows Server 2016, Windows Server 2019, Windows 11
Pricing
PDF Studio is free for non-commercial use and commercial use up to 10 users. If you have more than 10 users in your organization or use it in process automation, you must contact us and buy a commercial license.
Tips
You can download and read the documentation here.

PDF Studio Documentation
Open document from command line
/open "C:\documents\file1.pdf" /zoom 100
Zoom is optional and is a percent zoom of the document. A zoom percent of 100 will show the actual size of the document page.
Print document from command line
/print "C:\documents\file1.pdf" /copies 1 /printer "HP Officejet 6500 E710n" /sizing fit /orientation landscape /papersource "tray 2" /pages "1,4,7,10-15"