One of the great features of the PDF printer is that you can automate a lot of things. Hiding the print dialog is one of the popular things. It is very easy to do that. All you have to do is follow the steps listed in this article.
Open the options dialog
You can open the options dialog from your Windows start menu. This is where you set all the default values that are used when the printer is activated.
On the Dialogs tab you can specify when the dialogs should be shown. There are two dialogs: A Save As, which can be shown to just get a file name from the user. The settings dialog is the full dialog, which shows all the available features to the user. The dialogs will remain hidden if you set both settings to never.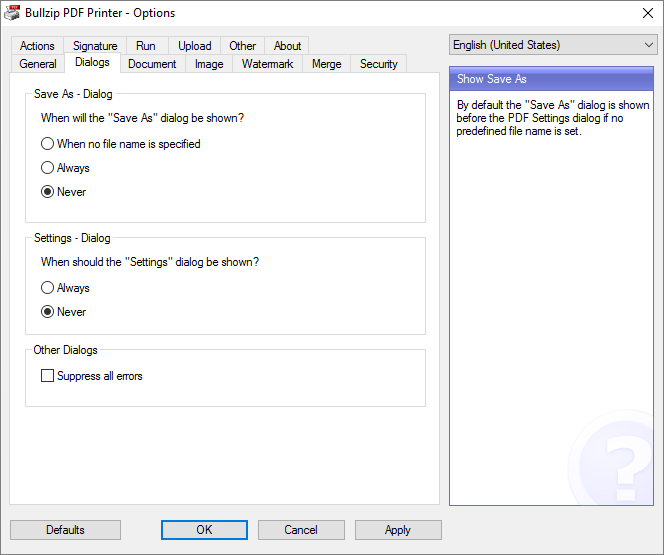 Specify a File Name
When the saving is automated then it needs an automatically generated file name. By default, the printer will save a document on the user's desktop and create a name based on the document title in the print job. There are lots of different macros that you can use to create names automatically.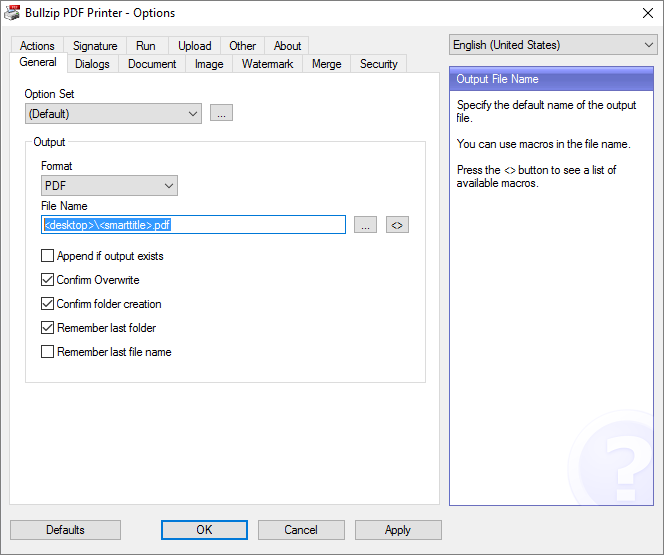 You can also remove the Confirm Overwrite and Confirm folder creation to silence it even more.
Click OK to save the settings for the next print job.